(1.) Here's where you start out. Enter the amount you'd like to donate, and if you'd like to write a comment while you're at it (perhaps the donation is in memory of someone, for example), now is the time to do it. This is also where you get to choose whether you want to make a one-time or monthly recurring donation. Click "next."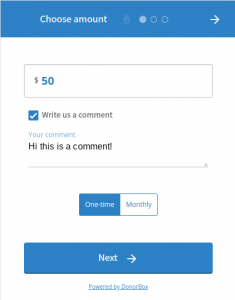 (2.) Next it's time to enter your information. Do so and click "next."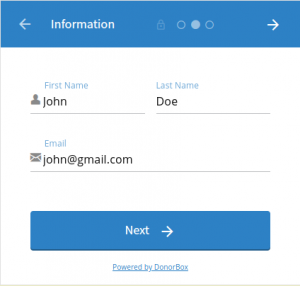 (3.) This is where you enter your credit card information. If you'd like to donate by credit card, fill out this window and click "Donate" at the bottom and skip to Step 10. But if you'd rather pay by bank transfer (which reduces to almost nothing the fees that get deducted from your donation before it gets to us), skip to Step 4.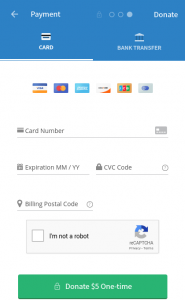 (4.) This is the bank transfer page. It's telling you that the transaction will be managed by two companies: Plaid, helps you log into your online banking account via the HW page, and Stripe, which processes donations and sees to it that they get into our bank account. Click the "Donate" button to continue.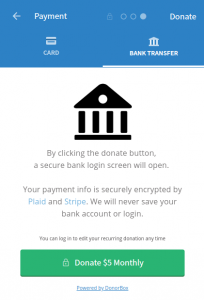 (5.) It then tells you that Donorbox (which we work with to facilitate these donations) will be using Plaid (a bit redundant, but there ya go). Click "Continue."
(6.) Now it's time to select your bank. The big ones are listed on the front page…
(7.) …or you can search for your bank. If you can't find your bank, then unfortunately you can't use the bank transfer feature. You can, however, still pay by old fashioned check or credit card.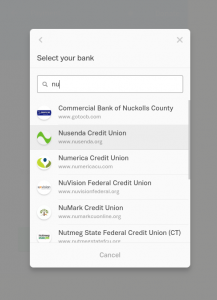 (8.) When you click on your bank, a login page will pop up. Use the same login credentials you normally use to access online banking.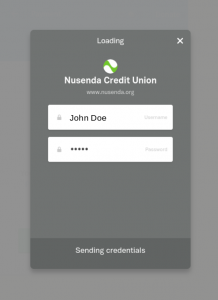 (9.) Once you've logged in, your account(s) will pop up. In this case, we have one account (ending in 3432) with $150 in it. Click "continue" and you'll see…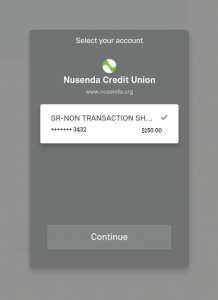 (10.) …the last screen. You should also get an email receipt of your donation. That's all!